JP Morgan Asset Management has hired Ash Williams, former Chief Investment Officer and Executive Director of the State of Florida Board of Administration (SBA), as Vice President, Asset Management. Williams will work for the company on a part-time basis, reporting to Institutional Institutions Manager for North America, Keith Cahill. He will continue to be based in Tallahassee, Florida. In addition to overseeing $250 billion in assets at Florida SBA, Williams has also successfully led large private investment management organizations, having served as president and CEO of Schroders Capital Management and managing director of Fir Tree. Partners.
Bernstein Research, the sell-side research arm of AllianceBernstein LP, announced that Jonathan C. "Jon" Biele and Alastair Walmsley joined the firm as Global Co-Heads of Equity Capital Markets.
The duo, who bring more than 50 years of combined capital markets experience, will be responsible for developing the firm's equity capital markets practice. Biele joins Bernstein with nearly 30 years of ECM experience. During his career, Jon has built, restructured and managed several different ECM teams; most recently, Jon restructured and grew the ECM effort at SunTrust Robinson Humphrey (now Truist) from 2013 to 2020. Additionally, Mr. Biele worked with Citadel Securities, Cowen, Lazard and Lehman Brothers from 2005 to 2013. Walmsley brings at Bernstein Research more than two decades of capital markets experience. He previously held ECM roles at BAML and Morgan Stanley, as well as Head of Primary Markets at LSEG and acted as a consultant to AIB during its reprivatization in 2017.
Evan L. RussoChief Financial Officer of Lazard, will succeed Ashish Bhutan as Chief Executive Officer of Lazard's Asset Management business. Bhutani has decided to retire as CEO of Lazard's asset management business and the board of directors of Lazard and the Lazard Group effective June 1, 2022, to pursue philanthropic and personal interests. Bhutani will continue as chairman of asset management and vice chairman of Lazard until the end of the year. Russo will continue to serve as Lazard's chief financial officer and work with Kenneth M. Jacobs, Lazard's chairman and CEO, to quickly identify his successor. Russo joined Lazard in 2007. He has been Chief Financial Officer and a key member of Lazard's management team since October 2017.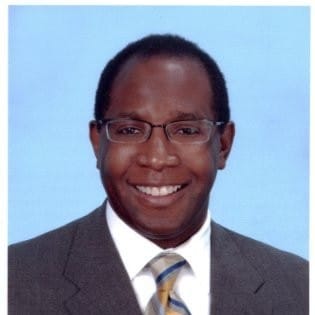 JST Capital has hired Martin C. Grant as Global Head of Regulatory Affairs and Integrity. Grant will leverage his vast experience and reinforce the Company's mission to provide its institutional clients with unparalleled services in a secure, transparent and regulatory compliant manner. He will play a key role in strengthening the Company's internal compliance processes. Grant joins JST from the Federal Reserve Bank of New York, where he served as senior vice president and chief compliance and ethics officer for more than 15 years.
As named Andre Carrier as Chief Marketing Officer with a mission that includes corporate branding, communications and marketing worldwide. Carrier joined Quant in December 2021 with more than 20 years of experience in the financial services industry, including four with Deutsche Bank – where he had global responsibility for marketing the bank's securities services – and eight with messaging. financial security and the SWIFT standardization cooperative.
Ludmila (Luda) Shwartzburd was recently promoted to Assistant Vice President of Customer Service for North America at State Street. Helping to oversee trading operations for FX Connect and its other offerings, she will continue to be based in New York. The division was recently renamed State Street Digital to reflect its focus on blockchain, cryptocurrency, and other digital offerings. Shwartzburd joined GAIN Capital Markets in 2018 and started his career at BNP Paribas in 2009.
Jessica Reyes, currently Senior Policy Officer in the Regulatory Policy and International Affairs Department, has been appointed Director of the Asset Management Regulation Department within the same department, reporting to Jérôme Reboul, Chief Executive Officer and Frédéric Pelese, deputy general manager. She joined the AMF in 2020 as Senior Policy Advisor for the Asset Management Regulation Directorate within the Regulatory Policy and International Affairs Directorate.
Arria NLG, a provider of natural language generation (NLG) technologies, has appointed Chief Executive Officer and Innovation Strategist, Marc Goodey. He joins Arria from BNY Mellon Data and Analytics Solutions, where he worked to establish Eagle Performance as a leader in investment performance analytics. Prior to BNY Mellon, Goodey led teams at JP Morgan Asset Management, Aviva Investors and F&C Asset Management, specializing in market risk and investment performance.
Duco named Uwe Weiss, Linda Middleditch and Spencer Lake on the company's board of directors. Weiss is a lifelong entrepreneur and software executive with a passion for disruptive technologies. Most recently, he was CEO of Blue Yonder. Middleditch is a product management and strategy specialist with over two decades of experience in financial markets technology. She has led teams in leadership positions at Itiviti, Bloomberg, Morgan Stanley, Citigroup and UBS. Lake is a former investment banker who spent three decades between JPMorgan, Merrill Lynch and HSBC.